He knows nothing..... except cinema
His foray into realistic cinema began with Tapan Sinha, followed by significant portrayals in films by Buddhadeb Dasgupta, Goutam Ghose, Rituparno Ghosh and other prominent directors like Kaushik Ganguly, Srijit Mukherjee, Shiboprasad Mukherjee, Kamaleshwar Mukherjee and many more.
He has worked with Mumbai heroines like Juhi Chawla, Neelam,
Ayesha Jhulka, Kalki Koechlin, Tisca Chopra, Bipasha Basu, Preity Zinta, Manisha Koirala, Aishwarya Rai and many more.
In Rituparno Ghosh's interpretation of Tagore's , A passion play (Chokher Bali), he played Mahendra , a stellar role , portraying in nuanced detail , the character while in Gautam Ghose's The Quest (Moner Manush) , he plays Lalan Fakir, the eternal Baul prophet of Bengali, in quest of his soul mate.
From a nonchalant office clerk to the reigning superstar of the film industry,from a companion seeking husband to a voyeuristic youth, from a filmmaker to a terrorist; he paints his canvas in the most convincing way to communicate with the millions of cineastes in India.
His commitment to the film industry leads him to confess: I know nothing except cinema .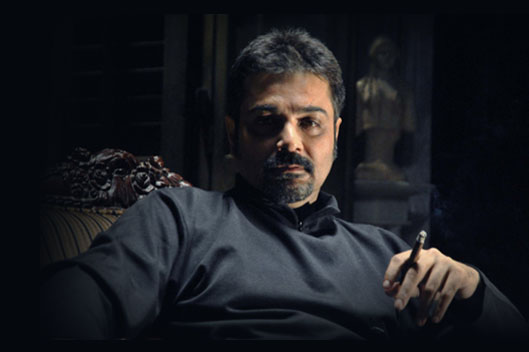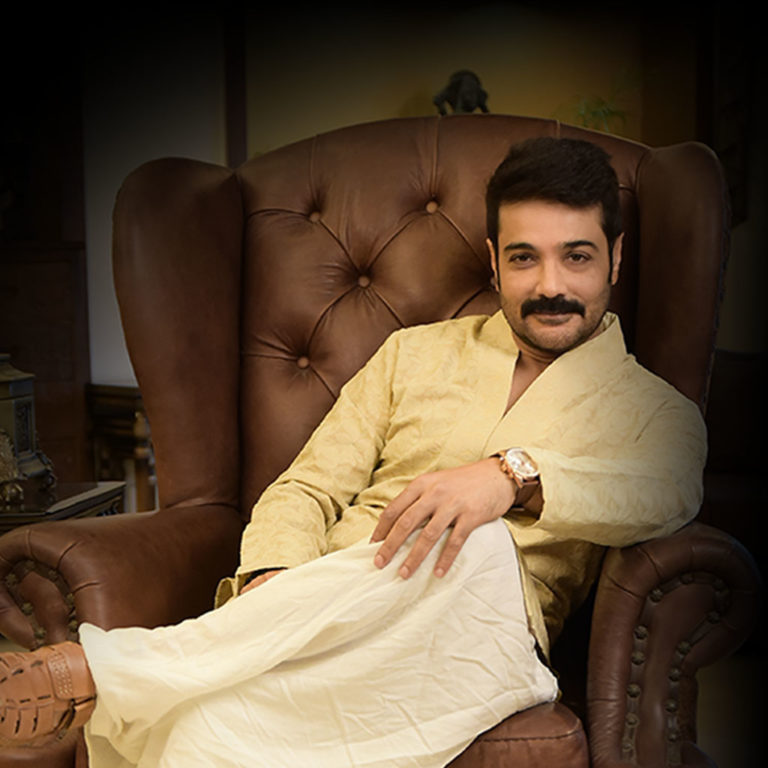 Torch-bearer for Bangla Flim Industry
From the podium of commerce to the tapestry of art, Prosenjit Chatterjee has dominated the Bangla film industry in West Bengal for over three decades.
Starting as a child artist at the age of four and emerging in lead roles from the age of 16, he has performed in over 345 films as the protagonist. A tireless professional, Prosenjit continues to rule the mainstream Bangla cinema and has become the torch – bearer for the film industry in Bengal. He was instrumental in the revival of Bengali film industry from the mid 80s when Bangla language films numbered around 8-10 a year.Today, Bengal produces almost 100 films a year.
Prosenjit has carved a niche for himself in the cinema of Bengal and has the unique distinction of successfully blending the sensitivity of an actor with his superstar persona.
Giving wings to his vision
Today he dreams a new, giving the wings of his artistry new freedom, feeding his passion for cinema, shaping the imagination, drawing in a worldwide audience with his own production company, Nideas Creations & Productions Pvt. Ltd. as the vehicle.
Till date,nideas has produced feature films, television commercials, celebrity studded mega events and mega soaps. nideas has also stepped into collaborations with countries like Bangladesh and Canada. International producers have also shown interests to tie up with Prosenjit and Nideas.
Major Indian investors have started productions and launched satellite channels in Bengal through Prosenjit's initiative. He is also involved in the film cities coming up in and around Bengali.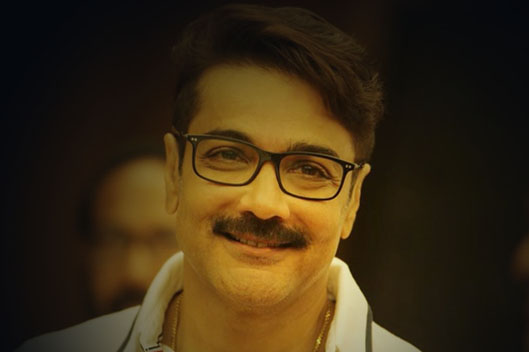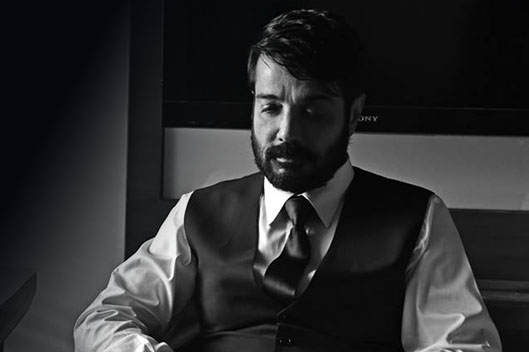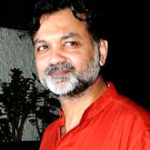 Prosenjit Chatterjee , or better known as Bumba (da) to the entire Bengali Film Industry , is probably the hungriest actor I have seen/worked with . Despite having spent a better part of 30 years at the top in the industry , he has an insatiable appetite when it comes to etching out a challenging role… Srijit Mukherji .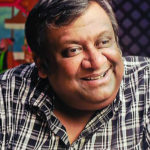 If there is anyone who can handle stress with elan and remain at the top of the game for 35 years, it has to be Prosenjit Chatterjee. A director remains at ease if he has Bumba da as his actor… Kaushik Ganguly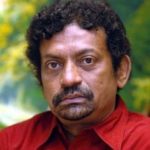 I cast him (Prosenjit as Lalan ) because of his eyes …. The kind of preparation he has taken (to potray the character) is amazing … Gautam Ghose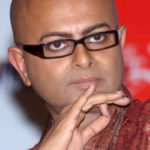 He is that rare combination where he plays Prosenjit within the fixed formula of mainstream cinema , and deconstructs himself completely when he is performing in a non-mainstream cinema …… Rituparno Ghosh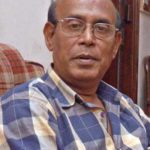 For both Swapner din (Chased by Dreams) and Ami , Yasin ar Amar Madhubala (The Voyeurs) , I have discovered a brilliant actor in Prosenjit ….. Buddhadeb Dasgupta .